The tuskawilla trails lifestyle
Tuskawilla Trails.
Your Destination for Recreation and Relaxation!
Whether you're looking to relax in our expansive, family-friendly pool or take advantage of the fun and adventure within our community and area attractions — there's something for everyone!
Refreshing Relief from the Florida Summer Sun
Our expansive in-ground pool is open all-year round and a center for community programs, family picnics, and friendly social activities.
Activities and Fun for the Entire Family
Attractive features of our resort include basketball and tennis courts, a playground, holiday and special-occasion socials, biking and fishing, state park tours, and city-life activities.
Attractive, Comfortable Homes to Fit Your Needs
Tuskawilla Trails offers a variety of homes customized to fit your living environment and needs.
Experience Nearby Theme Parks, Beaches, and State Parks!
In our fast-paced society, it's comforting to find a quiet place to call home. Winter Springs is a small town community with all the amenities of the city. Located on the east coast of Florida, it's within minutes of award-winning beaches and attractions.
In 2011, Winter Springs was voted one of the best places to live in America by CNN. Downtown Winter Springs is right on the water, with plenty of unique places to eat and shop. There are also great parks for children and families to enjoy with playgrounds. Plus the areas schools are some of the best in the state. Everyone loves the Orlando theme parks, and Winter Springs is about 40 miles to the heart of Central Florida attractions.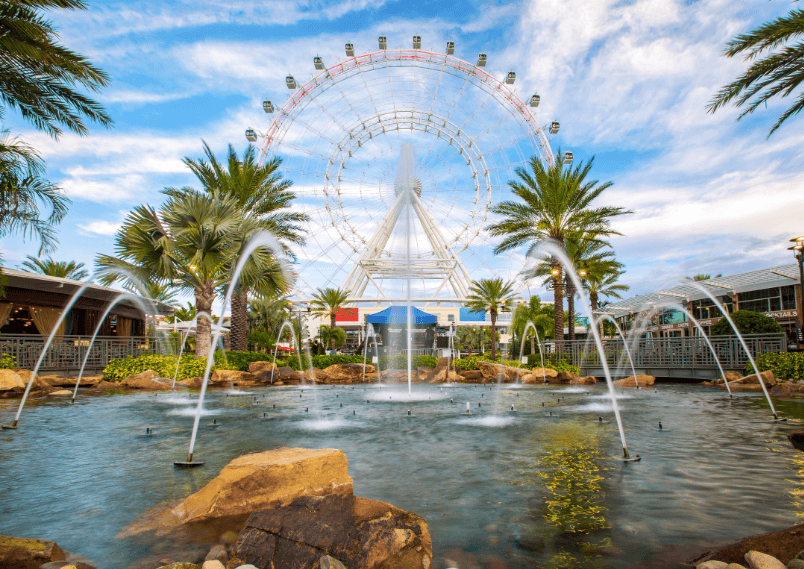 Nearby Parks & Beaches
Whether you enjoy exploring historical sites, relaxing near the water, fishing or taking your pet for some exercise at the dog park, we have you covered. Winter Springs and Seminole County offer a multitude of managed park sites, so check out some of the city's numerous parks that will keep you busy for a long time. Since Winter Springs is centrally located, you have the option to visit the east or west coast's most beautiful beaches!
Country Clubs & Golf Courses
Residents have a variety of choices for enjoying year-round golf. Area courses include: Winter Pines Golf Club, Interlachen Country Club, Twin Rivers Golf Club, Casselberry Golf Club and Tuskawilla Country Club.
Local Theme Parks & Attractions
Looking for a little excitement and adventure? Our community is centrally located so you can enjoy world-renowned theme parks and attractions such as: Disney World, Sea World, Central Florida Zoo and Botanical Gardens, ZOOMAIR Treetop Adventures and Scenic Boat Tours.
Community News
Connect with your community activities, calendar, scheduled events, and resident information.